Enjoy your holiday at our place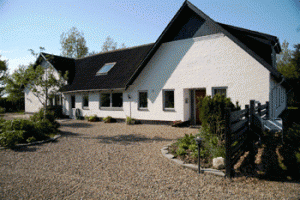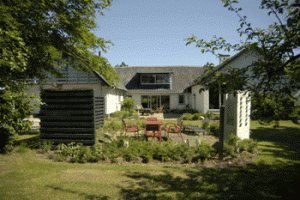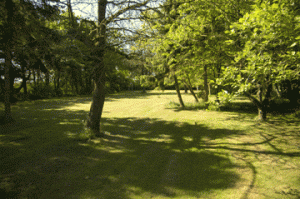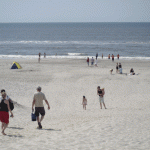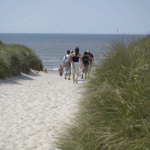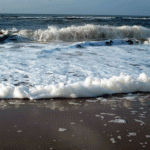 call (0045) 24 67 02 15
Peace, nature, hospitality and child-friendly.
In the country, in an ould farmhouse. But only 3 km. to Nr. Nebel, and a few minutes to drive to the beaches of Henne and Houstrup
There is a great view of the wood of Blåbjerg. Far from heighbours.
Lovely double rooms
Admission to the kitchen/living room with a dining table and a TV
Coffee maker, refrigerator, cooker, microwave oven and
washing machine
Bathroom
Free wireless internet access
A big garden with great possibility of playing
Outdoor grill
When you stay at Henne Strand Ferie you have free admission to the public swimming baths in the opening time
Open all year
Rooms/Bed and Breakfast
Single room dkr. 375,-
Double room dkr. 465,-
Dog dkr. 70,-
Bed sheets dkr. 60,-
Breakfast  We have opted out of breakfast to prevent Coronavirus, but there is free coffee and tea that can be made in the associated kitchen.

call (0045) 24 67 02 15
Apartment
with all facilities as described
Apartment with 3 double rooms and a kitchen/living room costs dkr. 5.500,- a week and dkr. 1.195,- a day
Apartment with 2 double rooms and a kitchen/living room, handicap-friendly, costs dkr. 4.500,- a week and dkr. 935,- a day
Possibility for an extra bed
Free bed for a child (1 – 3 years old)
Open all year

Possibility for buying breakfast
Tell us if you have other wishes
Payment at booking:
Nordea reg. nr. 5750 konto nr. 0721253937
From abroad:
Nordea : Swiftadresse: NDEADKKK

IBAN: DK6720000721253937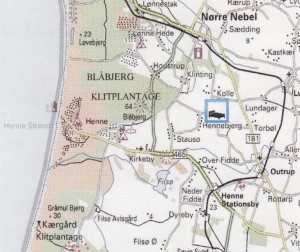 Kollevej 101,Hennebjerg, Kolle, 6830 Nr. Nebel
Tlf. +45 24 67 02 15